Muscat: Reflecting its pioneering role in supporting government and private institutions, Bank Muscat, the leading financial services provider in the Sultanate, consistently demonstrates its success in achieving new milestones by providing corporate banking services through its dedicated corporate banking branches at CBD, Al Nahdha Towers, Sohar and Salalah. The locations of these branches were chosen carefully so that they are close to business hubs, industrial areas and free zones. Bank Muscat's branches are characterized by spacious and comfortable design and layout. The corporate branches are manned by well qualified and experienced Omani cadres and provide financial and advisory services which contribute to the development of business for these institutions and companies.
The corporate branches of Bank Muscat offers a comprehensive suite of services that caters to the diverse needs of corporate and government institutions. These services encompass a wide spectrum of banking solutions including account opening, account management, remittance transactions, cash services including bulk cash, trade finance and specialized advisory services. The specialized teams in Bank Muscat's corporate branches possess extensive expertise and are well versed in the intricacies of corporate and government transactions, ensuring prompt service with attention to detail. Bank Muscat's corporate branches are unwavering in their commitment to deliver an unparalleled customer experience and empower businesses at every stage.
The bank's corporate and institutional banking has achieved many positive results through the various services provided in branches, including those related to opening of new accounts, providing digital solutions, processing financial transactions in addition to global trade services. The bank is especially proud that it has played a key role in the successes recorded in a variety of sectors such as oil and gas, energy, water, mining, land transport, seaports, airports, integrated tourism projects, real estate development, telecommunications, and the development of free zones and other industrial projects.
Over the past years, Bank Muscat has enjoyed close relations with many institutions and companies as it offers a wide range of banking products and services, including loans for project financing, debt financing through direct loans and syndicated loans. It also offers corporate loans and capital financing to expand the project as well as bid bonds, performance bonds, advance payment bonds, financial bonds, and performance guarantee bonds. The bank also provides letter of credit services for the purchase of equipment and machinery, standby letters of credit, and other services and products provided to the various corporate sector.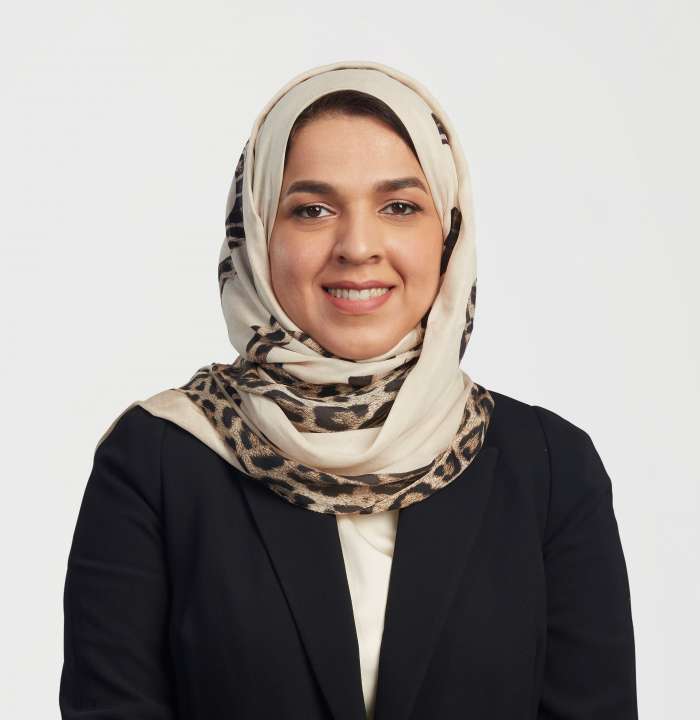 Speaking on the occasion, Wafa Ibrahim Al Ajmi, Assistant General Manager, Transaction & Government Banking, Bank Muscat, said: "The bank is one of the first financial institutions in the Sultanate to have a full-fledged department to finance various large, medium and small institutions and fulfill their various needs in order to support their role in participating in Omani Renaissance. The allocation of corporate branches to provide services to government institutions and the private sector strengthens our leadership in the banking sector. The bank provides various banking services, facilities and financing solutions which are tailored for different companies across various sectors. Bank Muscat is always keen to provide the best services and help corporate customers develop their businesses and support them in their march to meet the objectives of Oman Vision 2040.
Wafa Al Ajmi extended her thanks to the bank's customers from government institutions and private companies for their trust in the bank's services, and their constant partnership with the bank. She also extended appreciation to the bank's employees at different branches for their important roles in providing the best services to customers, facilitating financing services for government, private corporates, and SMEs as well as ensuring the best convenient and funding solutions to that meet customers' banking needs.
It must be also mentioned in this regard that Bank Muscat's digital services have attained a noticeable success and a qualitative leap in the types of corporate banking facilities offered. Digital services are specifically designed for easy access and convenience so that customers can complete their banking transactions at any time and from anywhere. Our 'Integrated Transaction Banking Platform' provides convenience to our corporate and government customers with availability of digital services for payments, collections, liquidity management and trade services under one platform with single login credentials.
The upgraded Corporate Banking website features a modern design, simple and user-friendly content, easy navigation, and interactive application forms for existing and prospective customers to apply for availing banking products and services. The site provides direct links to a large range of services and solutions including Corporate Online Banking, Business Loans and Solutions, Trade Finance, Agency and Custody Services, Sectoral Insights and Customer Testimonials. The bank's corporate customers can easily access eApplications for various trade solutions, in addition to various other application forms for various banking services, checklist of documents required, and other guides and tutorials
Also, the new digital portal for trade services (DigiTrade) launched in the recent past is witnessing an excellent turnout from corporate and institutional customers. This platform contributed to facilitating trade transactions and showcases its commitment to implementing the digital transformation strategy in line Oman Vision 2040.
Experience the unparalleled service and expertise offered by Bank Muscat's corporate branches and empower your organization to thrive in an ever evolving business landscape. To discover and for obtaining more details about different services and solutions of the Bank, customers can visit nearest corporate branch or contact Help Desk via [email protected].